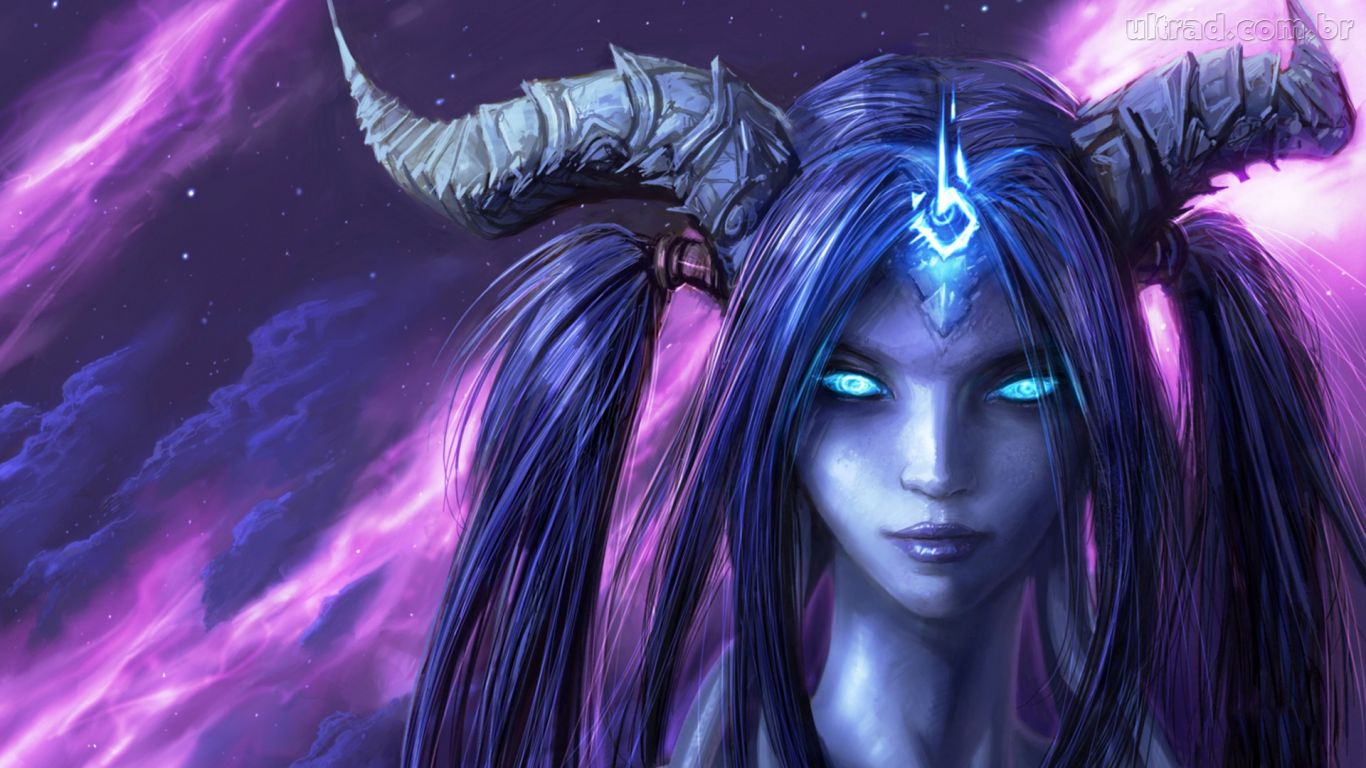 Growing up, I certainly played my fair share of video games. In fact, I received my very first gaming console on Christmas when I was just five years old. It was a regular Nintendo.
But my life changed forever the moment I laid my hands on the most incredible device I'd ever seen: the Game Boy. From there, my interest in games quickly turned into an obsession.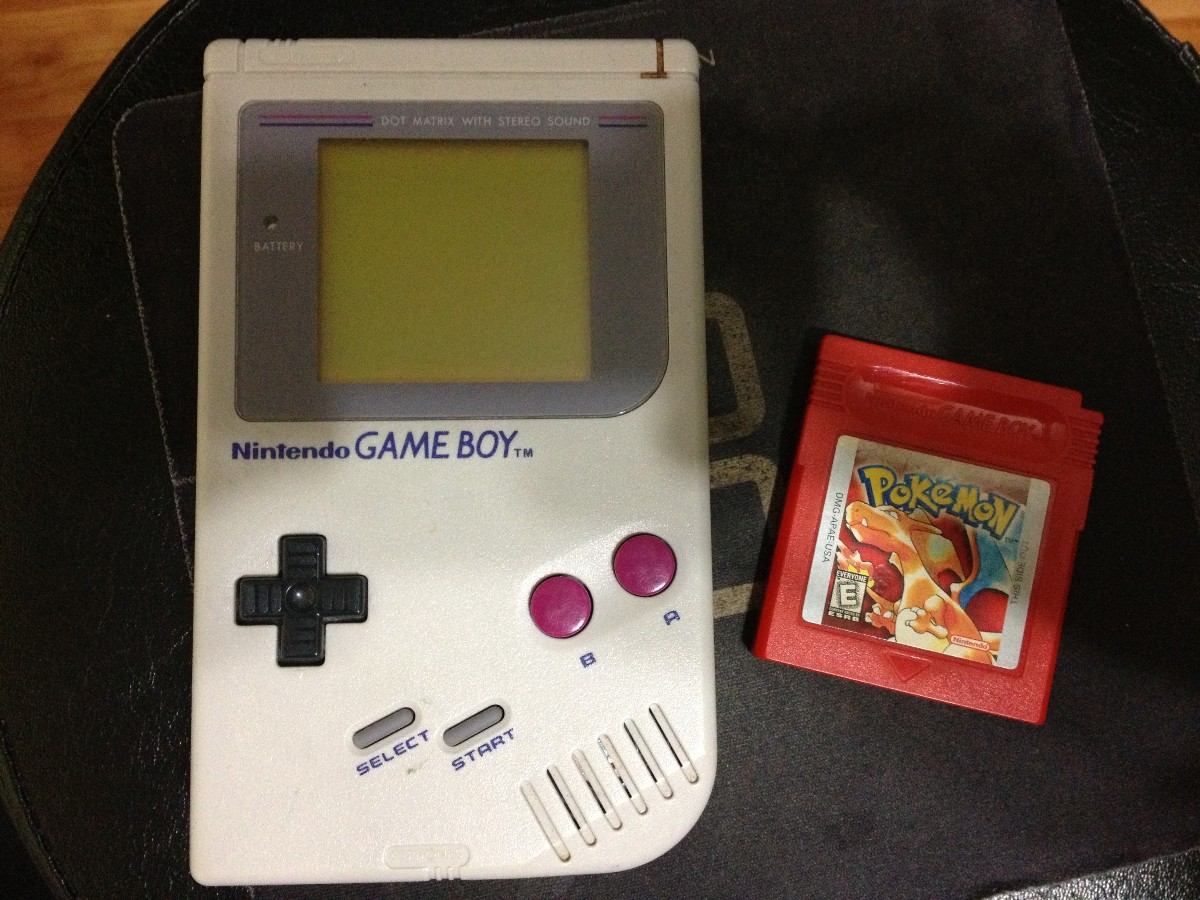 The portability of the Game Boy meant that I could escape no matter where I happened to be…
…long, boring car rides? No problem.
…dreadful family reunions? I was covered.
But perhaps the most baffling part is that the adults just couldn't seem to wrap their heads around why I would rather immerse myself in an imaginative fantasy land than to talk to them about how I was doing in school.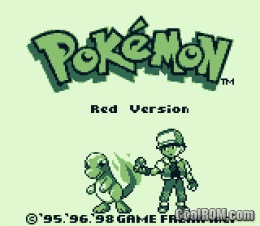 * Note to my readers: if you ever want to connect with a child, don't talk to them about school. *
For me, school was a prison that held me back from living an adventurous life. It sucked the life out of everything I enjoyed. But video games helped me to compensate for that loss.
In the summer, when I wasn't going to school, I was actually quite active. But during the school year, playing games was the only escape I had from the mind-numbing, academic drudgery that was slowly stealing my childhood from me.
As I got older, I started to become two different people: a polished, high-achieving scholar on the outside and an imaginative, passionate dreamer on the inside.
But for years I would keep my heart repressed because I truly believed that adults knew what was best for me.
They didn't.
Video games, on the other hand, opened my eyes to a world of infinite possibility. They enhanced my creativity and ignited my imagination.
Video games actually expanded my horizons, unlike my Kindergarten teacher who told me that I wasn't creative. For many years I believed her — and it even longer before I was able to reverse the effects of her spell.
And I did it with video games.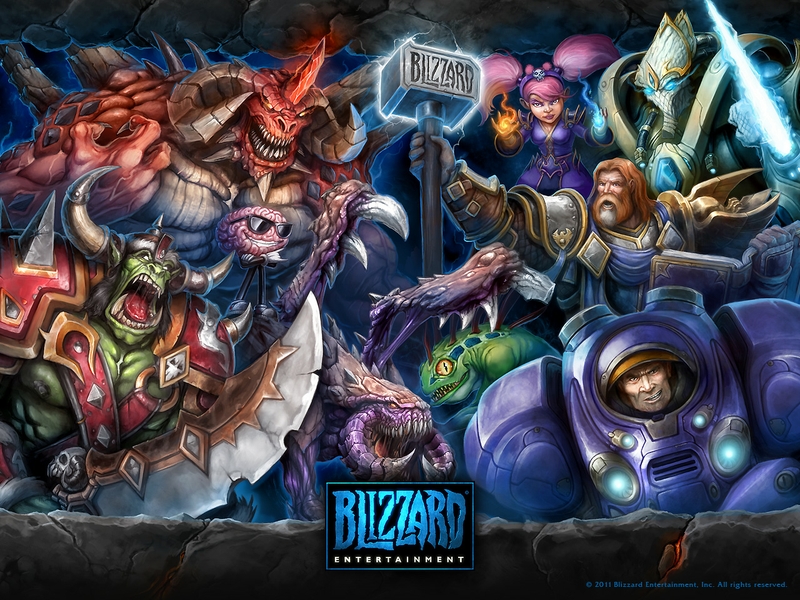 I've played games on just about every console made. My favorites were Blizzard's PC games.
But there were three games in particular that truly captured my heart. The first one was Legend of Zelda: Ocarina of Time.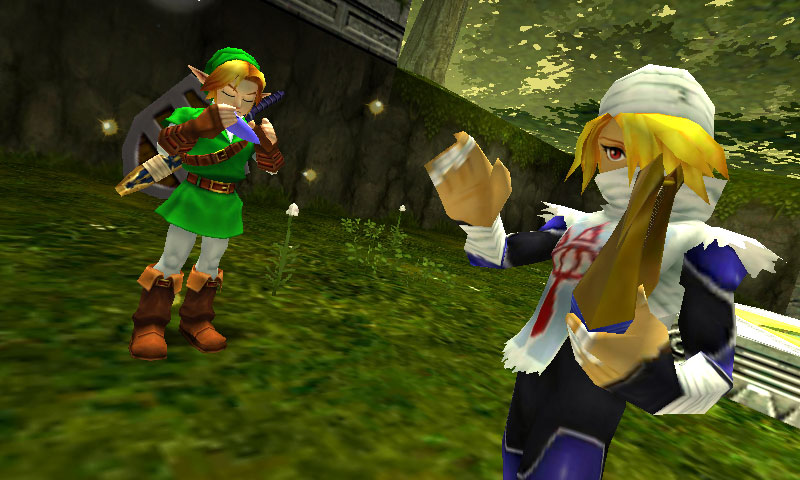 This was the very first game where I felt like I was totally free to roam around and explore while questing at the same time.
Ocarina of Time made me feel like I was actually a part of the game, immersed in a complex world full of things to do and "people" to interact with.
This was the game that awakened myself and many others to the idea that a video game can truly be a life-changing experience.
The same and more can be said about the next game that stole my heart: Metal Gear Solid.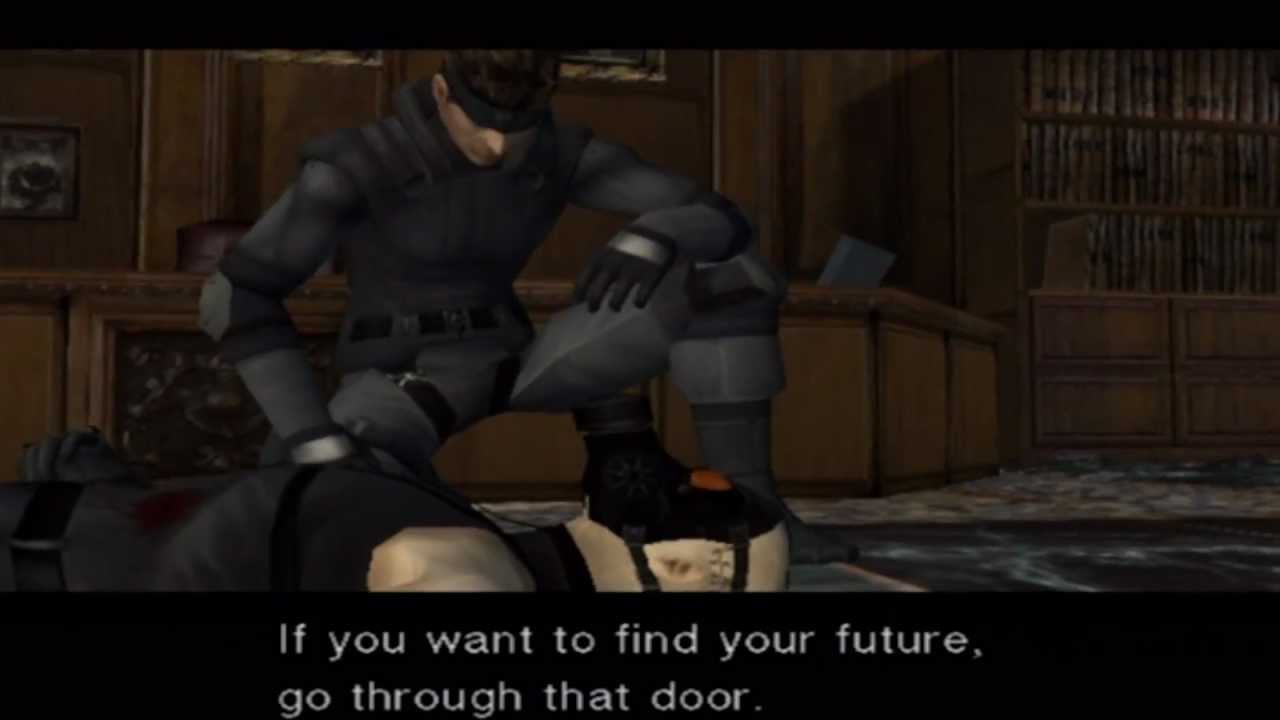 The story line in Metal Gear Solid was so rich…so captivating…and so real. This game truly moves me, even to this day. It fills me with a deep longing for the human condition and drives me to become a better person.
Metal Gear Solid was there for me when I needed a close friend. It pulled me out of my mundane life and into a realm in which I felt powerful…like I could actually make a difference.
The game's protagonist was my mentor. Solid Snake's unconventional moral code inspires me to do what's right while being fearless in the face of uncertainty.
Hideo Kojima, the game's creator, is a brilliant man with a wild imagination. He created Metal Gear Solid to give players a true sense of adventure infused with undertones of love, mystery, friendship, and cooperation.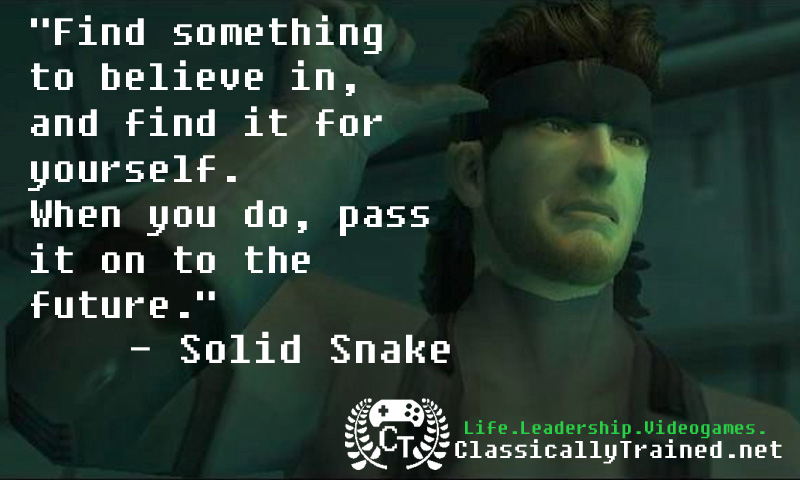 As of writing this, I just finished watching the full game playthrough. It was highly inspirational and heartwarming to say the least. I also learned a valuable business lesson from it.
Metal Gear Solid is revered as one of the best games of all time. There are dozens of threads out there where people talk about how this game literally changed their lives. MGS is a fine example of how the language of video games can be used to create meaning in real life.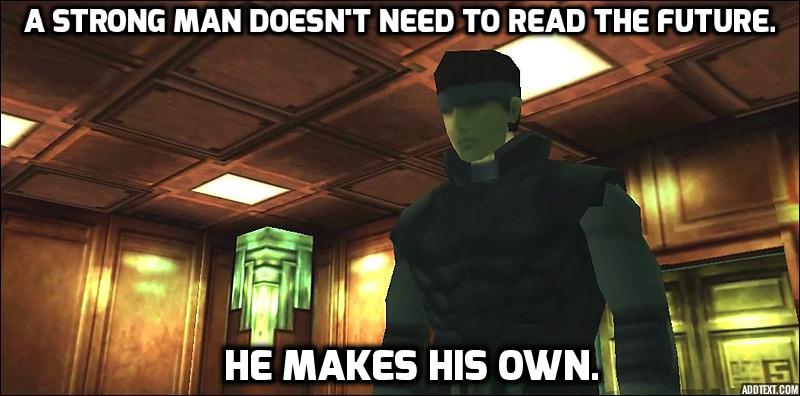 In a world where very few people are taught about the meaning and significance of life, video games can be a great escape into an imaginative fantasy that stimulates the mind and speaks to the soul.
If you think about it, any medium is capable of transmitting ideas, knowledge, wisdom, and inspiration. The reason why video games are particularly effective is because they're also fun.
In fact, they can be quite addicting.
As an adult, if you're addicted to video games then it's probably time for you to make some big changes. You don't need to exist in a fantasy world because the real world is just as engaging and just as magical.
You can easily turn real life into a video game, if you're willing to see it that way. That's why I'm trying so hard to get people to understand the value of life quests. Life questing is a fun way to improve your "character" (aka You) and reap real life rewards along the way.
The problem is that, for most people, life is so boring…so tepid…and so monotonous, that they'd rather escape from it. Excessive video game addiction has also been linked to loneliness — much like other addictions.
As a famous study reveals, a low-quality environment and undesirable life circumstances yield a far greater chance that addiction will occur.  So if you're an adult and you're addicted to video games, consider your surroundings and think about where you need to make changes in order to enjoy life more.
If you are a child or teen reading this, then I just have one piece of advice: hang in there. It sucks to admit, but at least in America, you're not really considered a person until you're 18. So just wait it out and one day you'll be able to live your own life. I know it's not easy.
In a strange way, I admire kids who obsessively play video games. It tells me that they're unwilling to passively accept the lies that adults are spoon-feeding them. It shows that they see something more to life than having to go to a prison everyday to become indoctrinated (not educated) with an attitude that makes it okay to be a cog in a machine and live a grey, lifeless existence until their health-deprived retirement.
Listen, young people: don't try to be a rebel. Just go with the flow until you're 18 and try to get away with whatever joy or self-expression you can. Nod and smile, but don't agree…
…trust me, I did well in school and all it brought me was misery, confusion, and emptiness (not to mention nearly $60,000 of unjustified debt).
The final game I'd like to talk about is World of Warcraft.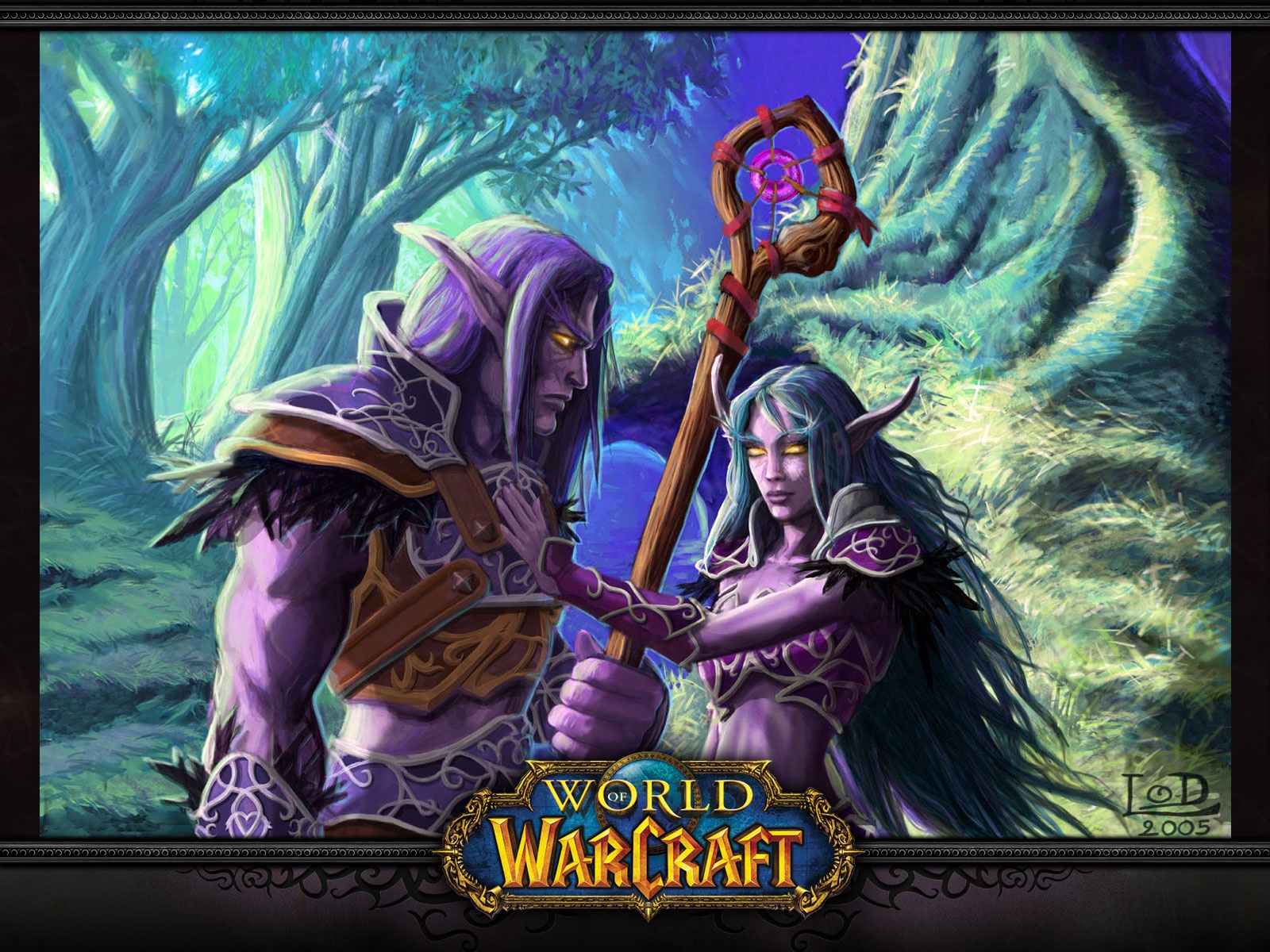 This game changed my life in so many ways. It brought out my true identity as a person…or a human "character" living on planet earth.
Although it's been years since I've played this game, I still hold a passion for what it means to be a Night Elf. Their shadowy grace intrigues me and I find their spiritual union with nature to be quite inspiring. The Night Elves were the first to discover magic, always using it in a just and honorable way.
In the game, I played a Druid. And to this day I remain a Druid in my own mind. Everything about this character class defines me perfectly.
"Druids harness the vast powers of nature to preserve balance and protect life." -WoWWiki
Balance is so central to who I am. Take a look at align-mentality's logo and you'll see The Balancing Scales, which is the symbol for my Zodiac sign as a Libra.

World of Warcraft defined who I am — or should I say — it illuminated the person I already was deep down inside.
The game not only changed my life, but also the lives of countless individuals, for example:
The soft-spoken man who developed real-life leadership skills from being a raid leader in the game. He credits WoW for landing a huge promotion at work.
The social outcast who found meaning in life as a role model in his WoW guild. As a result, his confidence and self-esteem greatly improved.
And the woman who met an amazing man while questing in the game. This man supported her in her process of leaving an abusive relationship. The two would later fall in love, get married, and have children together.
These examples and many more are what make me wonder why people think video games are somehow "separate" from reality; when actually, they're just another part of reality…a very significant part indeed.
However I will argue that video games are only useful until people no longer feel like they need to escape from reality. I think when people start to see reality as if it is a video game, then they're free to do things like assign their own meanings to life and choose their own quests.
I'm a guy who's played a ton of video games and when I look around at the material world, I see a reality that's just as mysterious, just as engaging, and just as alive as the virtual world of a video game.
I believe that in order to have this level of meaning and significance in your life, you need to treat your existence as one big adventure strung together by a series of quests.
But it's hard for people to see this because they perceive themselves as "at odds" with the world, rather than believing that they are an integral part of a unified whole.
For our whole lives we're conditioned to see separateness. We're literally brainwashed to value conflict over cooperation… "Us vs. them" or "Man vs. nature".
In addition, most of us are poisoned with the idea that there isn't enough to go around — that in order to have abundance, one must "beat out the other guy". This is definitely not a healthy form of competition.
In contrast, a person playing a video game has complete faith that the game was designed to support their character. They believe that the virtual world will provide for their character's needs and allow them to experience success in the game.
World of Warcraft taught me many things that inspired me to have an Extreme Faith Mentality. The game showed me a world that was one big adventure, full of things to explore and people to interact with. It gave me a sense of wild freedom, so that even when I was questing alone in my basement at 3am, I still felt like I was a part of a living, breathing world…the World of Warcraft.
Playing WoW proposed to me one simple question that has nagged me for many years:
If all these things and more can be experienced inside of a simple video game, what's stopping us from experiencing them in reality as well?
Mark my words, comrade: one day every being on the planet will have a conscious understanding that we are all a part of a much bigger reality. And when that day comes, people will see the material world in the same way they see the virtual world of video games.
There will come a day when the struggle to survive is replaced by the desire to self-actualize and have fun.
This is my vision. And I hope I'm alive to see this vision unfold.
Share if you agree.