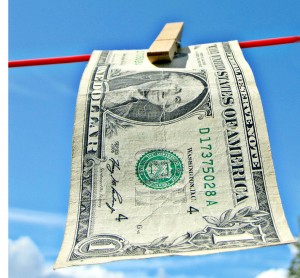 Quest Rewards
+20 Abundance
+20 Love
+20 Joy
You will have a lot of fun helping to brighten someone else's day with a surprise gift from "the universe".
Quest Briefing
I have a fun, sneaking mission for you, comrade. This one will require stealth and a casual delivery. Are you up for it?
Okay here's what you do, hehe:
Hide five $1 bills in various places where someone else will find them. Tape a small note to the bill, roll it up, and seal it with a rubber band.
Write something on the note like "stay patient", "good things to come", "spreading joy", or "your lucky day". Don't go back and check the bills and don't wait to see who gets the bills.
Quest Objectives
$1 Dollar Bills Given Out Anonymously: 0/5
*Make sure no one sees you!
*For an extra +50 Abundance, do this 4-5 times in the next 30 days.
Share this Quest
Have a sneaky friend who has an extra five bucks? Take them on your mission with you! Email your friend this link:
http://align-mentality.com/quest-what-goes-around/